Yo's Southern Kitchen
"Savoring Something Extraordinary"

ABOUT
Yo's Southern Kitchen formerly YC Catering Service is a family owned and operated business. Our vision started from years of passion and developing the enjoyment of cooking. Starting with selling dinners which grew many events later to what we are today. We are focused on customer satisfaction as we are constantly creating new menu items to create the most exciting event for you. We invite you to become one of our clients and experience great food. We have several meal packages available. Coming soon! Healthier lifestyle eating menu which will feature only baked and grilled items such as salmon, turkey and chicken. It will also have healthy vegetables choices as well as other good food items.
YOUR MISSION
At Yo's Southern Kitchen, the success of your event is our most important priority. Our goal is to combine creativity, passion and professionalism in everything we do. We specialize in making your vision a reality. We concentrate on serving our customer's needs, whatever they may be.
The extent of the products and services that we can provide is limited only to your imagination.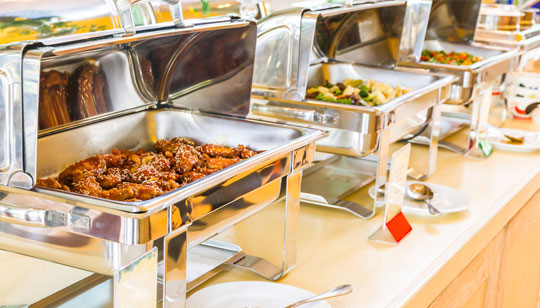 Brunch Menu
$9.99 per person
Bacon
Sausage
Waffles
Eggs
Hash Brown
Fried Chicken
Mashed Potatoes
Shrimp/Grits
Holiday Package (Serves up to 10)
$180.00
Choose a meat (Turkey, Ham, Turkey legs/Wings)
Dressing
Macaroni & Cheese
Candid Yams
Greens
Side Dish 1/2 pans $40
Full pans call for pricing
Desserts
Sweet Potato Pie $12
Peach Cobbler $45 Large $30 Half Size
Banana Pudding $45 Large $30 Half Size
Soul Favorites
$14.99 per person
Baked/ Fried Chicken
Fried Catfish
Baked/fried Pork Chops
Baked Turkey Wings/Drums
Slow cooked Mixed Green
Cabbage
Homemade Cornbread Dressing
Baked Macaroni and Cheese
Spaghetti

Lima Bean
Fried Corn
Black Eyed Peas
Yams
Thank you for your interest in Yo's Southern Kitchen. Our goal is to deliver excellent customer service as well as delicious food. Contact us today for a free consultation.